The API is an interface which allow you to connect our service to your current systems, such as CRM or CMS systems. This way you can use our tool over your typical user interface.
Under Settings > Channel > API you'll find an API key, which allows the interface access to the channel. You can generate a new key if necessary.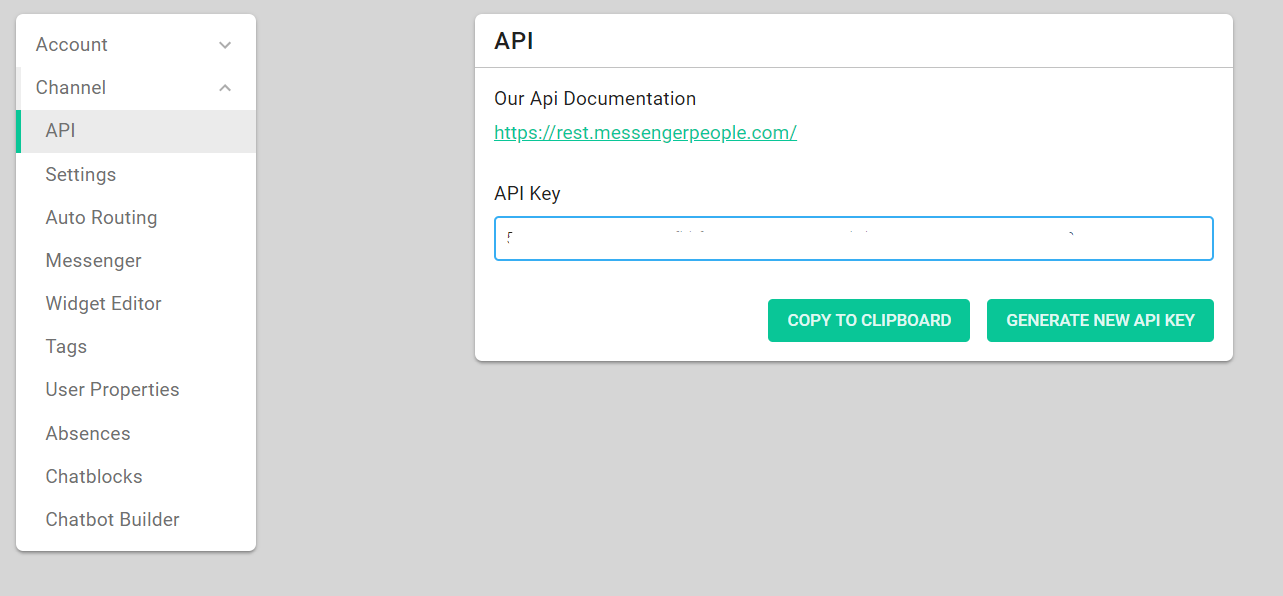 You can find the API documentation at rest.messengerpeople.com.