What is meant by absences?
You have the option to store an absence note in the system, which responds to user requests outside of your business hours. In this way, the user receives an information that his/her request has been received, but will be processed at a later time.
Note that the out-of-office notification is sent a maximum of once per hour per user:in. If the user sends a request that triggers the chatbot, the chatbot always responds first. Only when a request is sent that the bot cannot respond to, the out of office message will be sent.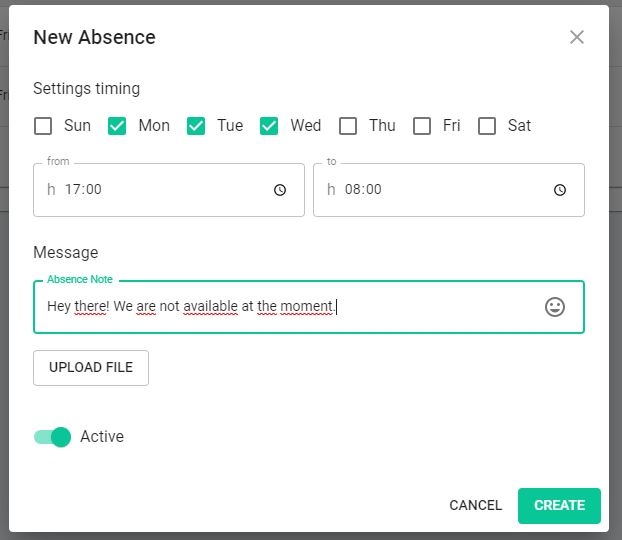 This is how you create an out of office note:
Go to the plus sign in the upper right corner.
Select the hours and days you want the message to be active.
Note: You can also add a media file to your out of office message if you wish.
Write an out of office message. This will be sent to your users.
You can add as many absences as you want, but make sure to create logical windows that don't overlap.
For example, your company is open Mon – Fri from 08.00am to 17.00pm. Sat from 08.00am to 13.00pm and Sunday closed. The absence would then look as follows: