In the menu Settings > Channel > Messenger you can configure which messaging app channels you want to use to communicate with your users. The settings that you set for your channel will be valid for all activated messaging channels.
WhatsApp
Facebook Messenger
Telegram
Webchat
iMessage/Apple Messages for Business
Notify
Viber
Instagram
All settings you make in the channel apply to all activated Messenger channels.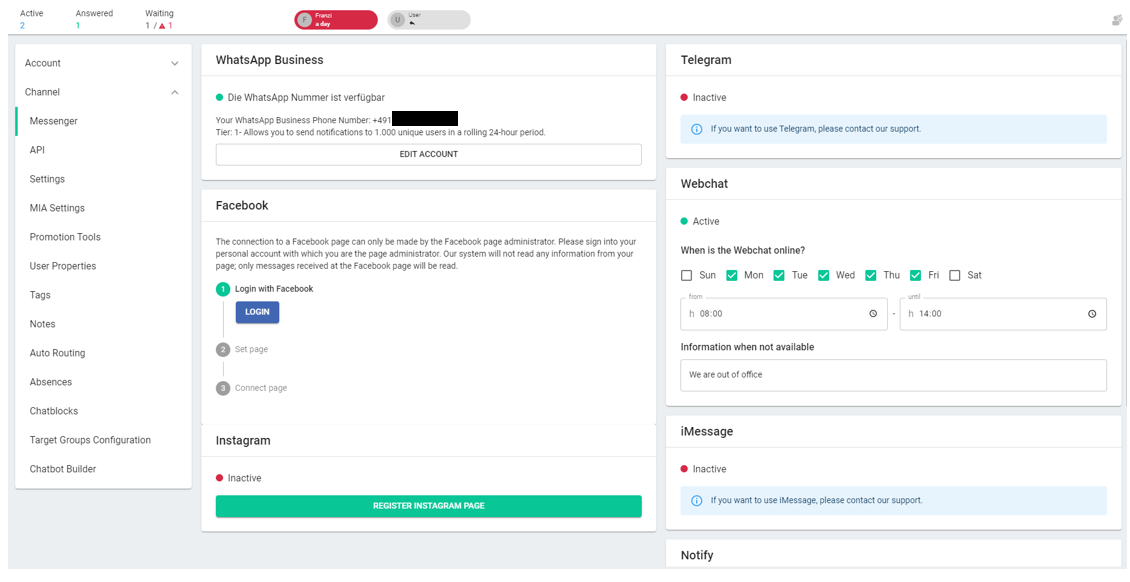 You can read how to activate the individual messengers in the Help Center under MCP >> Messaging Apps.